Recent developments in OneNote and Teams meant that it felt like time to re-visit their use as a teaching tool. Was this going to be a useful classroom tool or not?
Over the last few years I have experimented with different classroom tools including our VLE (Frog) with shared working spaces, Apple Classroom, Google Classroom and Microsoft OneNote. All three approaches have offered positive and negative aspects and appeared suitable for different settings, classes and ability ranges, but the introduction of the re-vamped Microsoft Teams made me want to re-think and try again.
Let's start with the 'problems'. None of these systems will work properly if they aren't set up correctly in the first place. Before I could start with any of these systems I have had to undergo planning/visioning meetings, due diligence in terms of financial outlay. Working through 'teething' problems with the infrastructure manager and some very patient and supportive student leaders helped me to iron out problems but I still had to invest heavily in training sessions as well as having to learn how to keep smiling when it all went wrong! But having established the principle that working electronically was something that a computing department should embrace I have then tried each generation of teaching tool as they have been developed.
So the latest generation of Teams got me thinking again. We were already using Teams as a communication tool between staff, but was there a place for this in the classroom? The answer is an over-whelming 'Yes'.
If you haven't used Teams before, it is an amazing product. Depending on the type of Team you set up you can create conversation channels, share files (and personally control the editing rights) and create classroom workbooks to share with the students.
We use 'Ruler' to extract and sync the class lists from SIMS so that teaching staff don't have to manually manage the membership of the classes which save a whole technical headache.
The students in my classes now launch their internet browser of choice (most prefer Chrome, but not exclusively) and once signed into the tenancy they access their classes from a menu.
Once in the learning space they are free to chat to each other through the message board (unless I decide to switch that facility off). Other teachers ask me if I worry about monitoring these conversations. Yes I do. However, as I point out to my students on a regular basis, I am a member of that Team too, so anything mean or inappropriate is shown to me as well. With their name firmly attached to the comment! This has had a knock-on effect of making my students think carefully about password security as they realise the public nature of the comments visible in the class Team. So far I have only had to ask one student to remove a post that I felt was inappropriate which they did straight away. I have had lots of conversations around empathy and digital footprint too, so that is definitely a bonus.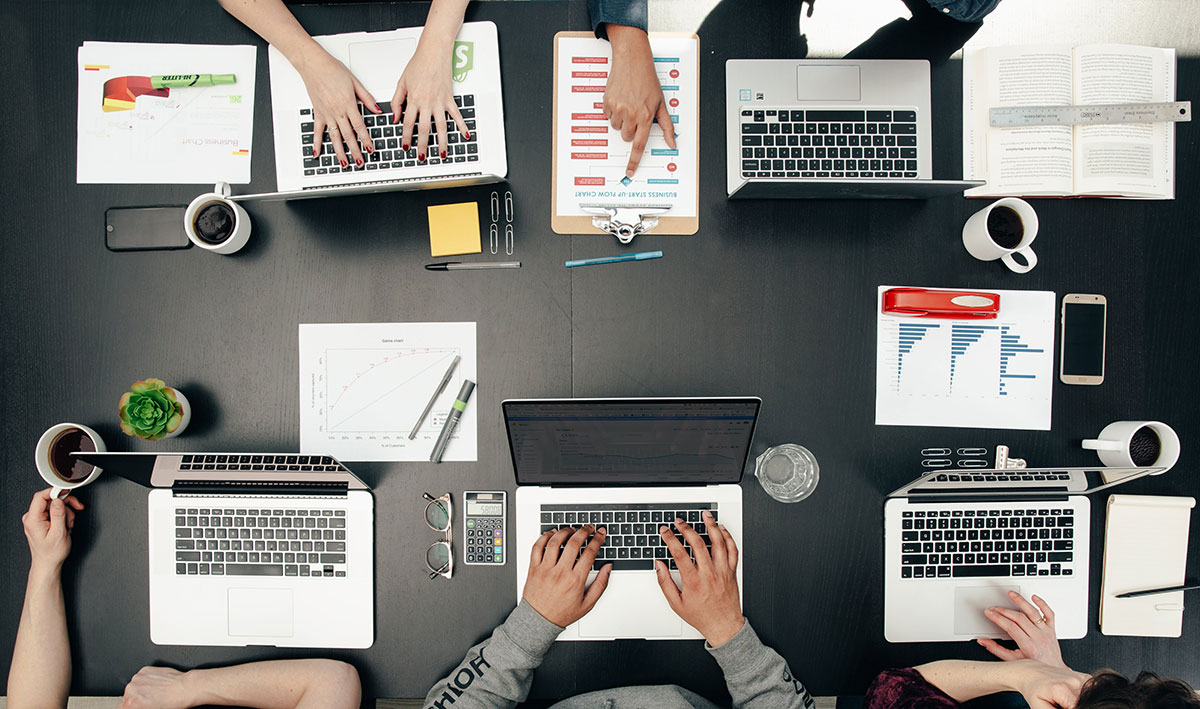 It is important to note that this isn't switched off in the evenings. Students do message me late into the evening but the understanding is that I may not respond after the school day has ended and most accept this readily. If I happen to be reading my notifications and it is appropriate for me I may message back with some homework help or links – but often other class members beat me to it. Using 'private' channels I have been able to set up groups for students to work on projects (hidden from their class mates) whilst easily spotting whether or not a conversation has been updated.
The OneNote notebooks are also hugely improved in this latest roll out. I can share hand-outs, view work completion and help during the lesson via the very responsive apps on my iPad or do more detailed planning in the desktop app. I have photographed handwritten work to include it at the end of lessons and used the collaborative pages to get students working in teams.
I teach a range of abilities and so far all students have been able to access their work as I am learning how to adapt resource spaces to look more visually appealing and improve work flow for the students.
The faculty have really taken this to heart and there is a central OneNote book shared on our faculty Team space where we can share resources, links and ideas.
My first concern was:
Is this going to be something else I learn to use only to be frustrated by short-comings or problems?
But so far (and this is now my second academic year with all classes being taught like this) so good.
Having shared this with colleagues, this has now also been rolled out across various spaces including ITT leads, cross-trust subject groups and other subjects not because I pushed it out but because other staff wanted to adopt it.
If you are interested, you do need to think of key questions:
How do I get my class lists synched with my MIS?
Can the technology in the classroom support this?
Is my Internet connection suitably robust to cope with demand?
Are my staff (and students) clear about the use and clear how to report mis-use?
But if you can work through some of the teething problems it is an absolute game changer in terms of class teaching. And the best thing of all is that I can carry all of my 'books' on one iPad!