As many of the new GCSE syllabi are content heavy, we need to help our students develop the ability to do research independently. Blogging on specific topics allows students to develop their independent research skills and also see and comment on each other's research, therefore expanding and developing their own knowledge and understanding.
However, the issue with research is that it can often be restricted to looking at Wikipedia pages and some students struggle to find relevant content when not specifically directed. The VLE (
Frog
) already provides a platform that supplies content which has been filtered and put in one space for students to access. However, whilst this is an important source, giving all students access to appropriate content and relevant links, we still need to encourage independence and to hit top band marks students need to feel empowered to conduct their own research.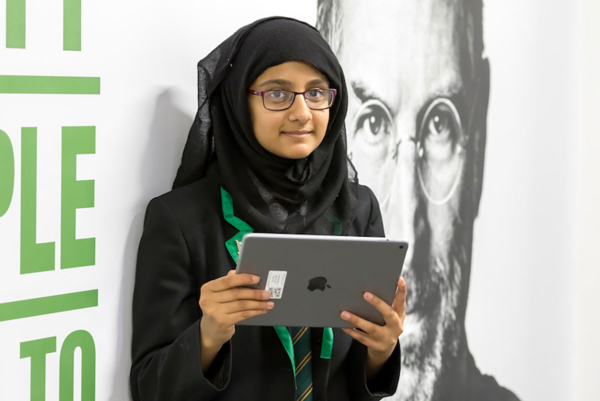 Setup and Initial Steps
I set up a blog page on Frog with a specific objective, in which I asked students to research a live production of Macbeth, make reference to and quote the link in the post. The ability to comment on live production is an essential skill in drama and a component of the written exam. The benefits of this are two fold, the more examples of live theatre they are exposed to, the more they develop their own practical repertoire as well as developing an eye for and language of analysis.
Initially I only wanted students to find a production independently to ensure they could all engage in a particular class task. With a mixed ability group this allowed access for all students to engage in the task and make a first contribution to the blog.
Encouraging Further Discussion
Once they had all managed to find a production they personally engaged in, the first interesting outcome was that there was a good range and variety. It also opened up a debate in class about what makes a good production, where every student could engage in the conversation from a position of strength.
The successful engagement of the blog homework task meant I could ask students to develop this research, where I asked them to consider the research they had done and ask each blogger to explain what they liked about the production they had chosen. If the response was not detailed enough I asked them to develop the answer further within the blog discussion.
A few students commented on each other's choices of performance too. Which led to further probing and engagement in the task at hand, leading to deeper knowledge and understanding.
With development of such tasks, students should become more familiar with the format of blogging and be more confident and competent to comment in more depth and develop a debate and discussion amongst themselves too.
It is important to keep the discussion focused and redirect students whose responses are too vague or misdirected. Blogging is so immediate though that this can be curbed almost straight away.
Initial Barriers
Initial barriers were that some students avoided doing the task altogether. However, just like with any other homework task, this was followed up. Some students needed directing onto Frog, but once this was ironed out, all students did complete the task. It was interesting that some young people are more confident commenting online, those that would perhaps not engage in a class discussion were often the most prolific online bloggers.
What we Learned
What we have learned from engaging with students on this platform is that it is a great way to get responses that are independent, to ensure work is completed, and also develop interactive and collective approaches to learning.
From the initial positive response it is clear that blogging can be embedded as a regular way of engaging students in independent research, so they are not spending time in lessons looking on the internet alone. As this becomes more of a regular practice, students develop more savvy research skills. I am hoping their responses will show a deeper understanding of what to look for and comment upon and that the vocabulary and dramatic terminology they use develops further too.